Units at the best prices
A key cost consideration when buying a new cooling system for your home is whether to buy individual units for each room that needs air conditioning or to install a central air conditioning system for your entire home.
Single window units are cheaper, even if you need to buy some of them. Renters, especially, will be attracted to the lower cost of window units. However, if you own your home and have an existing forced-air heater and ductwork, the installation cost may be offset in the years to come by the savings you will make by using a thermostat to control the temperature.
If you need units for yourself, do not hesitate to contact us to buy quality units at a good price.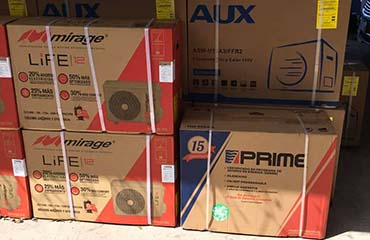 ---
1, 2 and 3 tons, cold and heat
---